Travelling to Alderney is an Adventure!
You can fly direct to Alderney with www.aurigny.com from Southampton or from the UK or Jersey via Guernsey. There is also www.blueislands.com who can deliver you to and from Guernsey with Aurigny.
Waves currently offer a charter service in/out of Alderney and this is based on 7 person capacity. Charter prices:
Guernsey – Alderney (each way/both directions) is £399
Jersey – Alderney (each way/both directions) is £499
All bookings can be made online at www.flywaves.gg. For customer service, please email hello@flywaves.gg
For the more adventurous there are the sea crossings from Weymouth to Guernsey with www.condorferries.com and then from Guernsey to Alderney. Alderney's charter boat The Lady Maris II which is licensed for up to 12 passengers is available for charter through www.alderneygifbox.com.
Manche Iles are offering crossings from Guernsey to Alderney on the 27th and 28th May, please visit www.manche-iles.com to book.
Accommodation
A variety of accommodation with or without flights direct from Southampton or non-direct from a variety of UK regional airports can be booked via Alderney Holidays.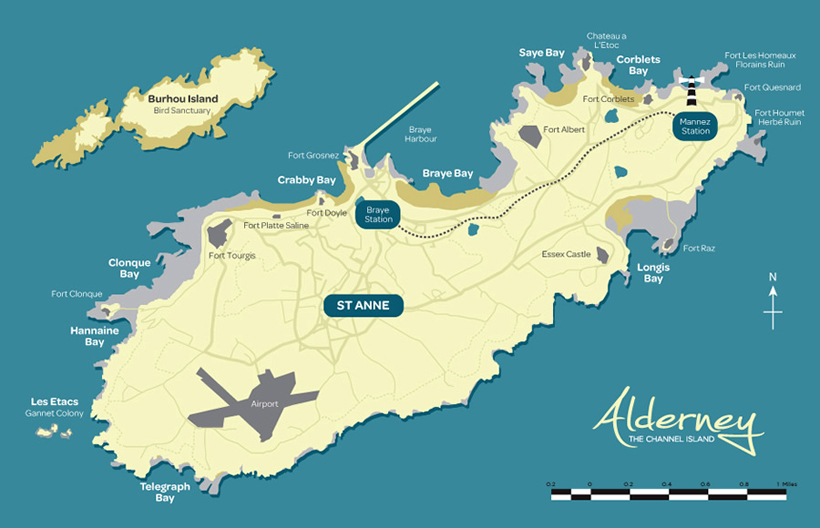 Map used from Visit Alderney website. To view the google map please see our Contact page.